Welcome
The Cascade Flyers is a private non-profit aviation club flying out of Paine Field in Everett, Washington. The club is limited to a maximum of 30 members and operates two well maintained aircraft, a Skyhawk (C172) and a Skylane (C182).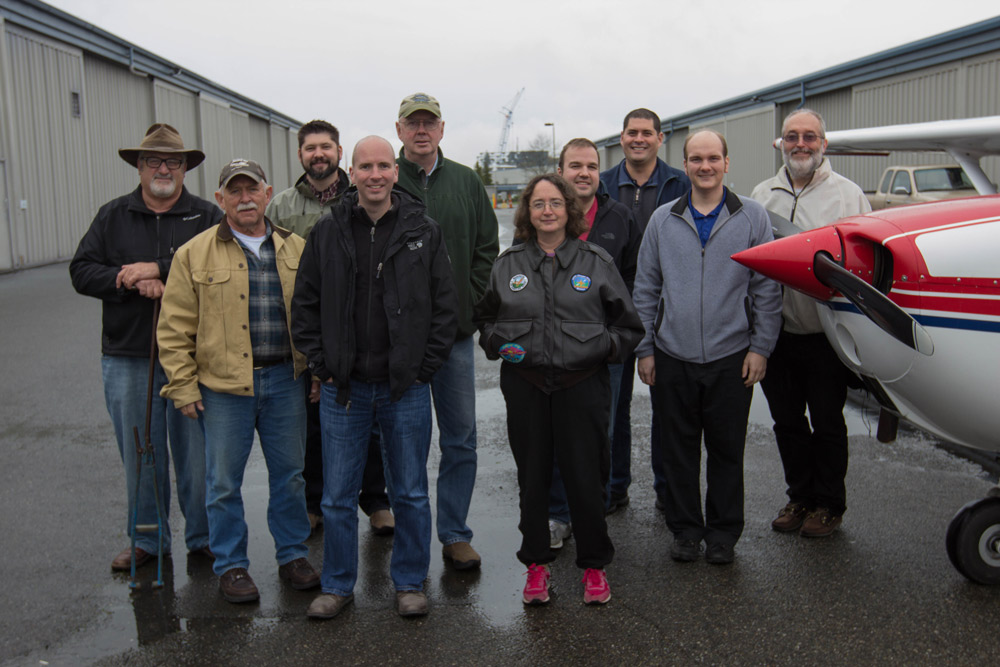 Our Community
The Cascade Flyers consists of 30 members, each pilot has a minimum of 200 total hours of flight time or an instrument rating. Members purchase an equity share in the aircraft and pay a low monthly dues to cover fixed costs. Members benefit, not only from easily-available aircraft and coverage under the club insurance policy, but also the camaraderie of fellow pilots ranging in experience from VFR only private pilots to ATPs.
John Y.

Member of Cascade Flyers: Since 2013

Flight Experience: "My dad was a private pilot, so I've been flying since I was 6 years old…"

Why he thinks it's great to be a member of Cascade Flyers: "Great camaraderie! Also a very cost effective way to fly."

Favorite Route: "Flying to the San Juan Islands in 40 minutes is MUCH more fun than driving and ferrying for six hours. Also flying over our magnificent mountains is a real kick."

Tony I.

Member of Cascade Flyers: Since 2008

Flight Experience: "I started flying in 2004 as part of a college degree. After finishing my private and instrument ratings I was looking for an economic way to build time towards my commercial. I received a flyer in the mail in 2007 for the club and found not only an inexpensive way to fly, but an engaging group of pilots with a wide variety of backgrounds and experience. I finished my commercial certificate in 2009, and my degree not long after that."

Why he thinks it's great to be a member of Cascade Flyers: "Well maintained aircraft at reasonable rates. A great group of aviation enthusiasts."

Favorite Route: "San Juan Islands are definitely the best. Instead of 3-4 hours dealing with the ferry, 30 minutes and you're enjoying beautiful views and great food."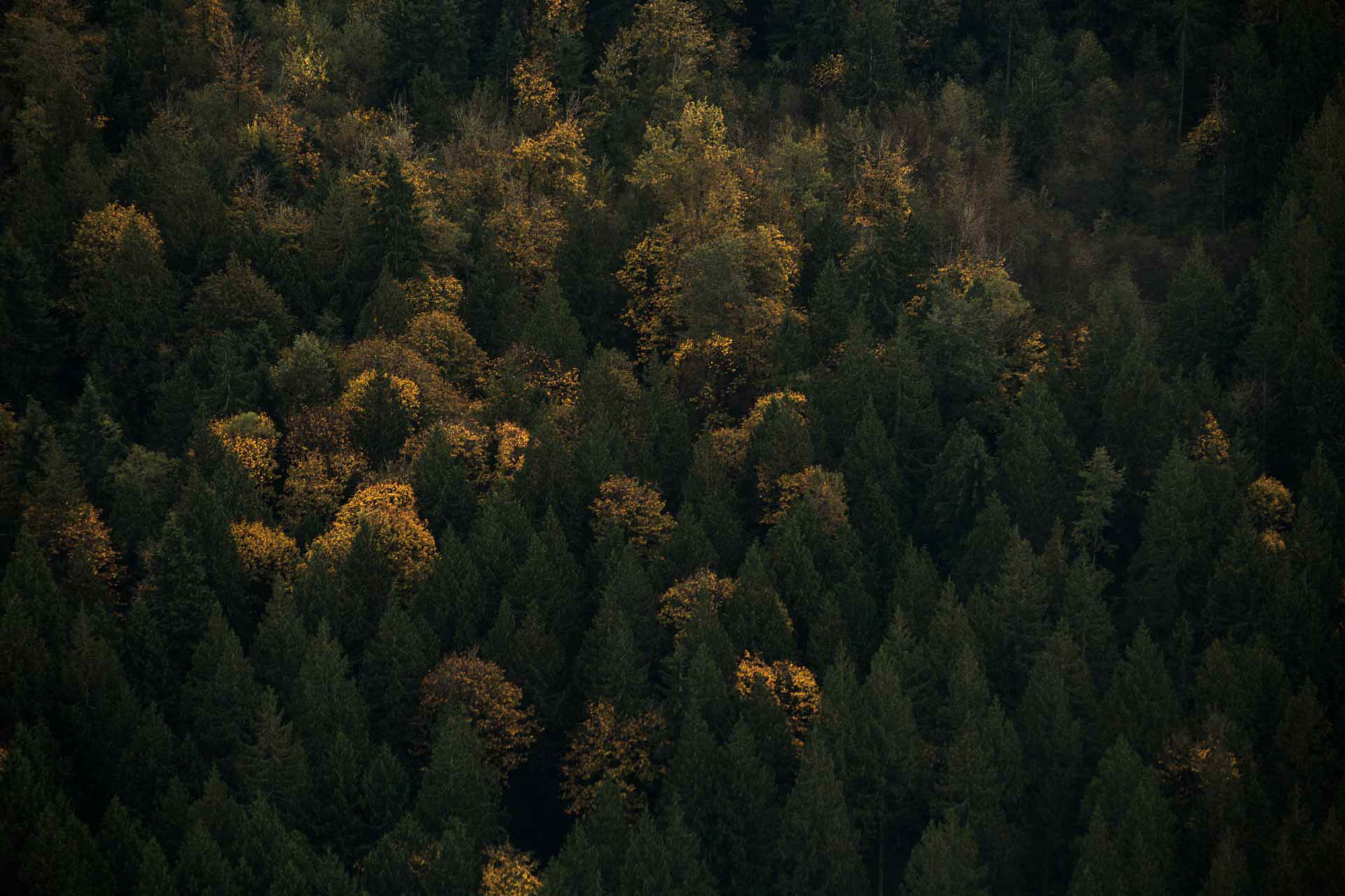 Our Aircraft
The Cascade Flyers aircraft are hangared conveniently on-field at Paine Field in Everett, Washington (KPAE). The C172 is IFR equipped and is available to members at a low hourly rate. The C182 is an IFR equipped, high-performance aircraft with an STOL kit to aid short field performance and is also very reasonably priced. Both have recently had newly overhauled engines installed (2012/2016) so they are raring to fly!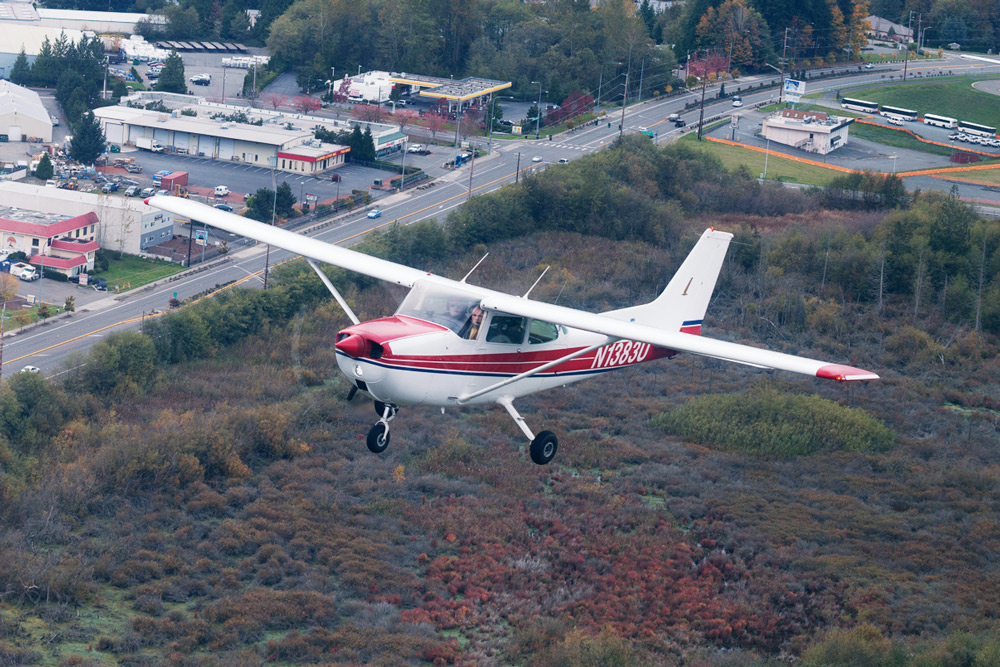 Cessna 172
Airframe: 1976 Cessna C172M
Engine: 150 HP Continental O-320
Special features: Garmin GNS430W IFR GPS, Dual Localizer/Glideslope, Dual NavComms, Intercoms
Cessna 182
Airframe: 1967 Cessna C182K
Engine: 235 HP Continental O-470
Special features: Garmin GNS430 IFR GPS, Dual Localizer/Glideslope, Dual NavComms, ADF, Intercoms, STOL (Short Takeoff and Landing) kit, Updated Panel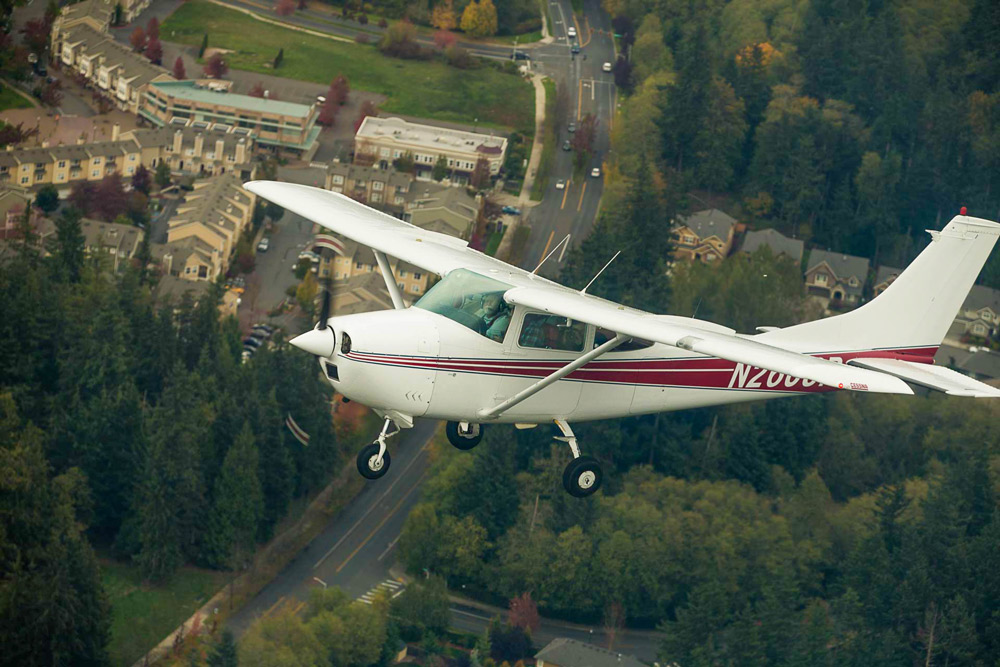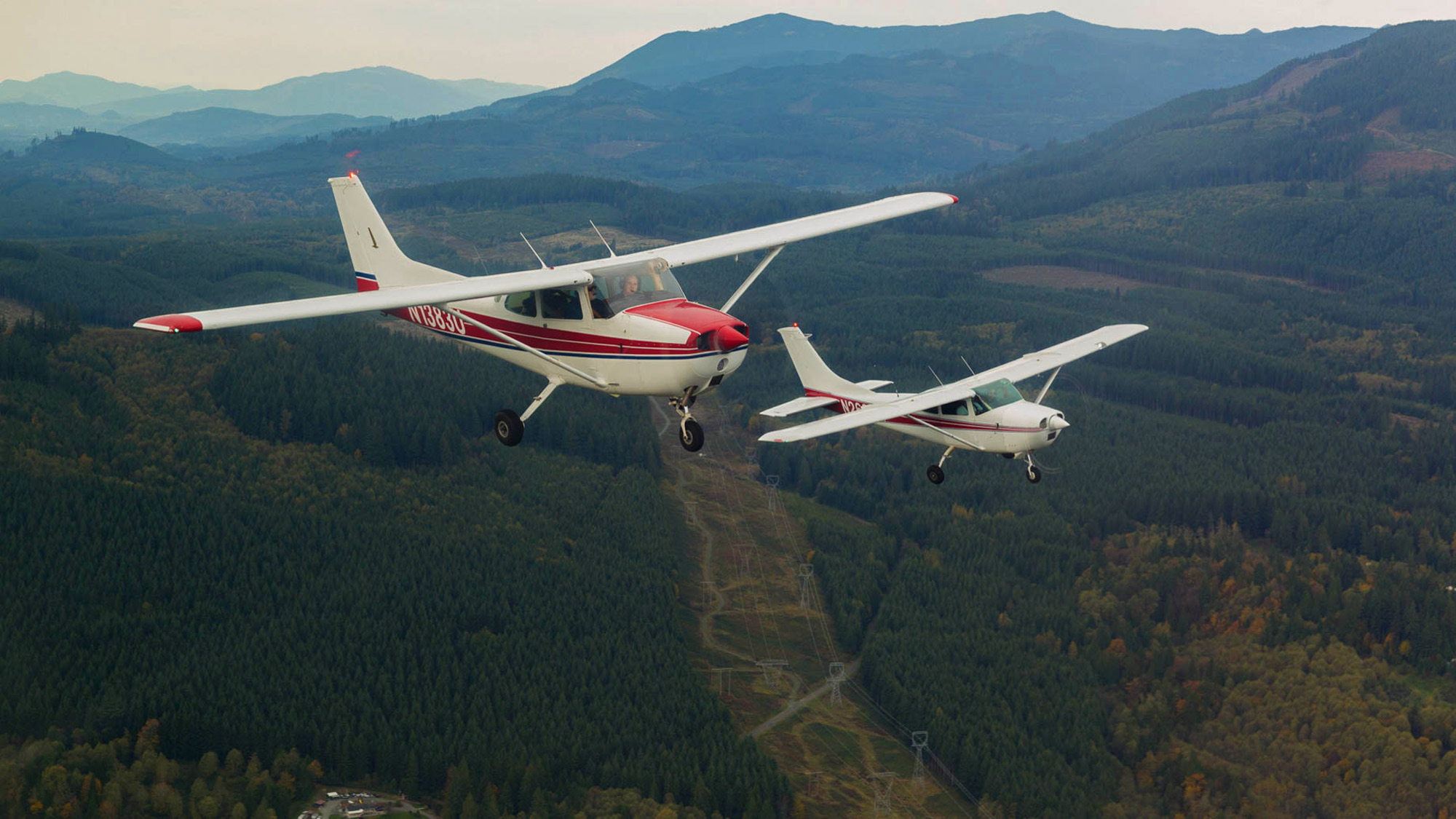 Join the Cascade Flyers
Shares are purchased directly from the selling member and are only available when a member is looking to sell. We've pulled together this information sheet to help acquaint you with the club and answer some common questions.