Our Aircraft
About Our Planes
The Cascade Flyers aircraft are hangared conveniently on-field at Paine Field in Everett, Washington (KPAE). The C172 is IFR equipped and is available to members at a low hourly rate. The C182 is an IFR equipped, high-performance aircraft with an STOL kit to aid short field performance and is also very reasonably priced. Both have recently had newly overhauled engines installed (2012/2016) so they are raring to fly!
Cessna 172
Cessna 172
Airframe: 1976 Cessna C172M
Engine: 150 HP Lycoming O-320-E2D
Special features: Garmin GNS430W IFR GPS, Dual Localizer/Glideslope, Dual Nav Comms, Intercoms
"The 172 is a more "intimate" flying airplane…it is smaller and more connected to the air than bigger planes. It feels to me more like I have wings attached to my body." – John Young
"The 172 is lean and simple. It's less expensive to fly and on shorter trips is just right. The engine purrs and the handling is comfortable and responsive." – Tory T.
Cessna 182
Cessna 182
Airframe: 1967 Cessna C182K
Engine: 235 HP Continental O-470
Special features: Garmin GNS430 IFR GPS, ADF, Dual Localizer/Glideslope, Dual Nav Comms, Intercoms, STOL (Short Takeoff and Landing) kit, Updated instrument panel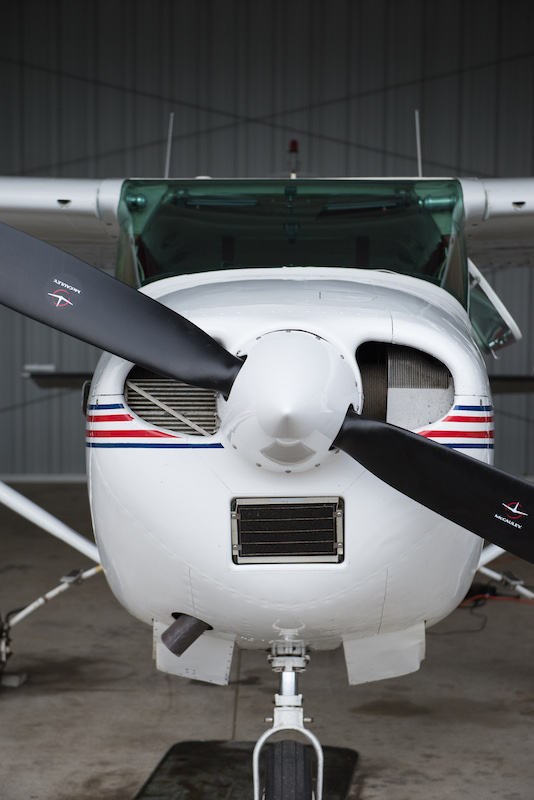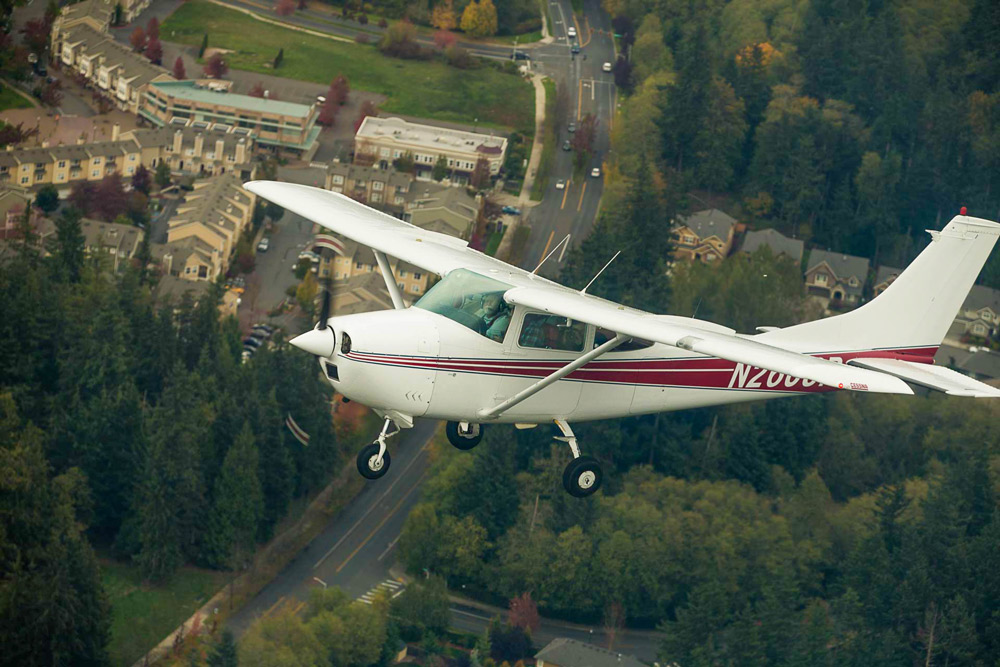 "It is a good aircraft for grass runways and other short fields. It can make a difference during times of high density altitude. It is also a very stable aircraft to fly, just like the 172." -Gary O'Donald
"With the 182 I can take my granddaughter and her husband down to the Evergreen flight museum. Amazing to live so close to the largest plane in the world, the Spruce Goose." -George Hammer