Come fly with us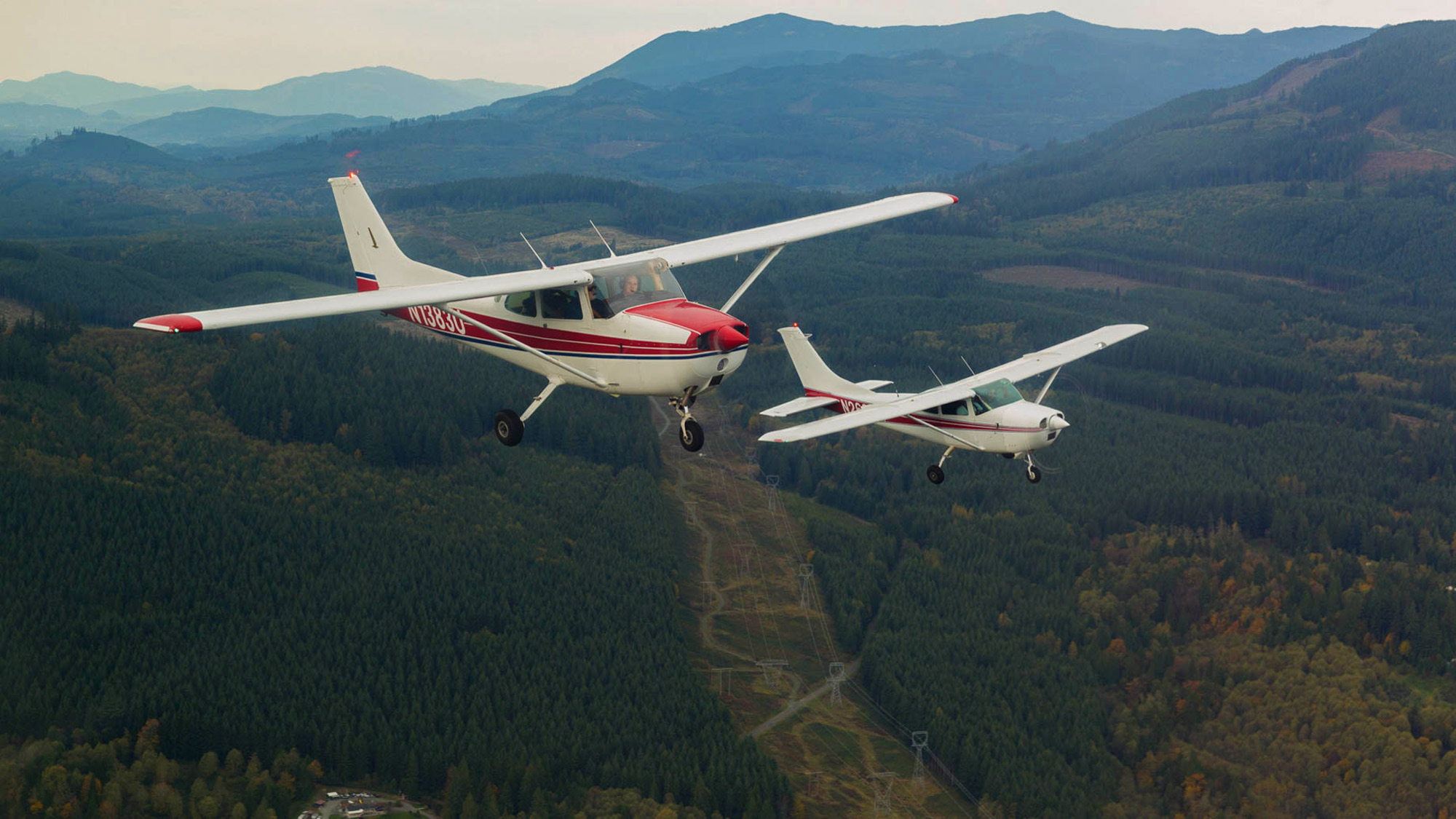 The Cascade Flyers
Our flight club is limited to a maximum of 30 members, each who purchase an equity share in the club and pay low monthly dues to cover fixed costs. Our bylaws require that pilots have an instrument rating or a minimum of 200 hours to be considered for membership.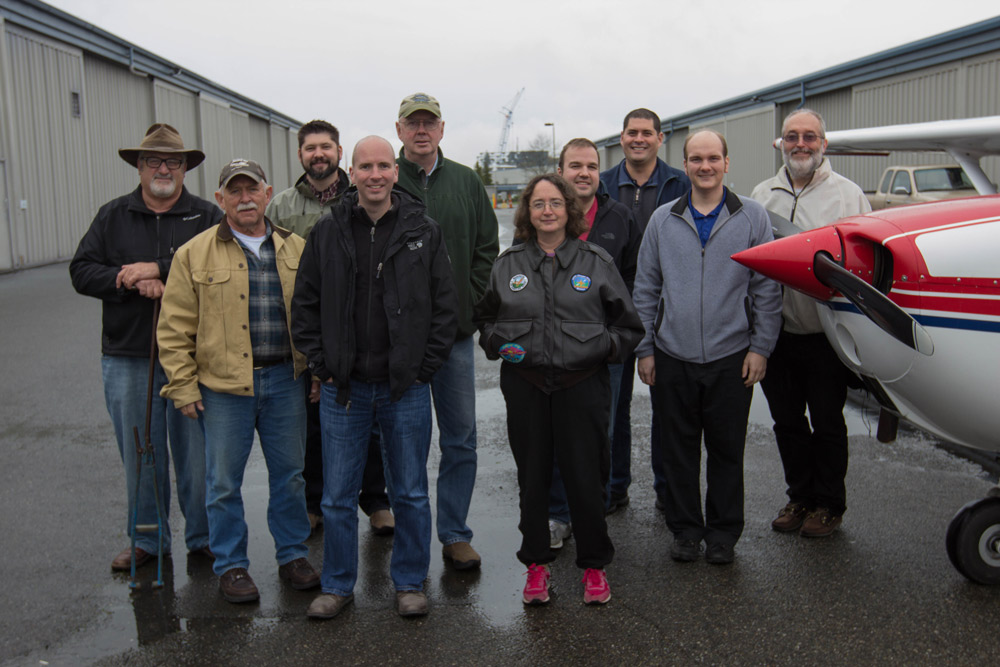 Member Benefits
use of the easily-available aircraft
coverage under the club insurance policy
a simple to use no-hassle flight sign-up process
access to a members-only portal of messaging, communications, and useful information
the camaraderie of fellow pilots diverse in background and ranging in experience from VFR only private pilots to ATPs
Club Flight Regulations
Landing is allowed at charted private or public airstrips (paved and unpaved)
An aircraft reserved for more than 24 hours gets charged for 1 hour of flight per day unless there are extenuating circumstances (e.g. weather)
Flight signups are limited between May and September to 3 future signups including 1 signup at a maximum of 14 days and 2 more signups at a maximum of 7 days
Members are charged for a minimum of 30 minutes of flight time monthly with one of our aircraft, in order to encourage currency and proficiency
Detailed club bylaws and regulations available upon request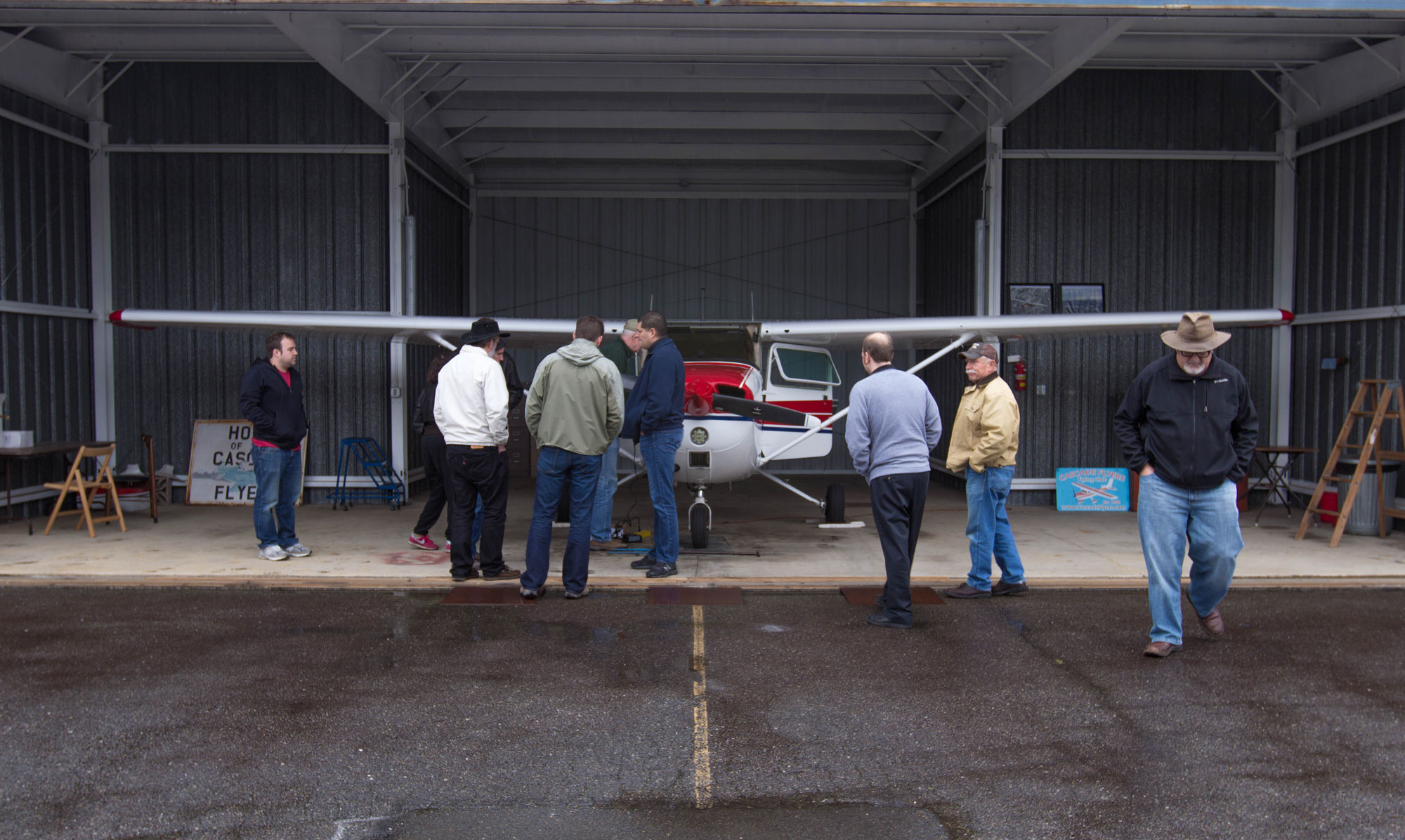 Rates and Dues
Our current monthly dues are set to cover all fixed expenses including:
hangar rent
insurance (covering all members)
annual aircraft inspections
Our flight rates are a bargain in the PNW, as we operate as a non-profit club. The hourly flight charges are "wet" (fuel included) tach time rates. Note that tach time is often about 10% less than Hobbs time usually charged by FBOs.
Monthly Dues
Dues and Rates as of October 2021
Monthly Dues: $140
Hourly rate of Cessna 172 (C1383U): $115/tach hr
Hourly rate of Cessna 182 (C2608R): $165/tach hr
How to Join
If you are interested, please contact us via email. Upon request we can provide additional information and copies of our club bylaws and regulations.
Application Procedure
Interested pilots attend a board meeting to meet the board, be introduced to other members, and ask questions prior to joining
Interested pilots bring their flight log book and a prepared application with them to the board meeting
Membership shares are usually purchased from a selling member in the club at a price negotiated with the individual (based on market rates)
Once the seller's share is negotiated the buyer will need approval from the board and will need to pass a checkride with one of the club's CFI's, at which point the sale of membership is completed.
Find us in person at our hangars on the central ramp at Paine Field.  We're in Hangar C-63-9 and C-63-10 on the central ramp just east of SunQuest Air Specialties.
Cascade Flyers, Inc.
c/o Mel Fiskum
12625 57th Ave W
Mukilteo WA 98275
info@cascadeflyers.com